Smiling with style for decades in the Finger Lakes
For Dr. Rod Littlejohn and Dr. Liz Barbi, making the decision to invest their futures in the Finger Lakes came decades apart.  Patients know them as Dr. Rod and Dr. Liz and the two share a belief in the upside benefit of living and pursuing their professional careers in the Finger Lakes.  It's a central theme of LOCATE Finger Lakes as it encourages business and economic development in the beautiful Finger Lakes region.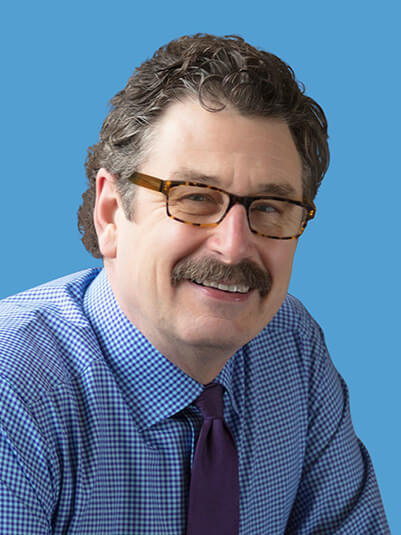 Dr. Rod made his way from Mynderse Academy to St. Bonaventure University, then on to Georgetown University School of Dentistry in the late 1970's and early 1980's before entering private practice in 1982.
Littlejohn & Barbi Orthodontics has come with the 'Smiles with style' slogan for years, and both doctors base their day-to-day efforts on three principles: quality care, personal service, and reasonable prices.
"Orthodontics has provided me with all the benefits of being a small business owner; being my own boss, creating a vision, developing a successful business, being a health care provider, and giving great service," Dr. Rod explained. "I knew that being an orthodontist would allow me to have a great lifestyle and allow me to do what is most important to me – taking great care of people and making them smile."
As Dr. Rod recalls of his youth – Waterloo, New York – where the practice is based, was in his blood. "I chose it because my dad's business was here. It's a great location to be able to serve the entire region," he explained.
Dr. Liz entered the equation later in the evolution of the business, but has played an integral part in continuing the mission of providing great service at a great value while putting people first.
"I grew up around the area and always wanted to come back to be close to family and serve the communities that supported me throughout the years," Dr. Liz recalled. She remembers fondly the times she visited Dr. Rod's practice in Waterloo as a patient, and how they sparked her lifelong interest in orthodontics. "I shadowed him throughout high school, college, and dental school," she added. "It was my dream to work alongside him in his state-of-the-art practice and continue to learn under his mentorship."
She said even early in life while she was a patient at the office – it was clear the impact the work could have on people. "My personal experience as a patient got me interested in orthodontics, but I witnessed firsthand how much fun he and his team were having every day and the impact creating beautiful smiles could have," she added. "The change in my self-confidence was substantial and I remember thinking how rewarding it would be to do that for others on a daily basis."
She graduated from Lyons High School in 2005, earned a Bachelor of Science degree in Biology from the State University of New York at Geneseo. Dr. Liz then attended Stony Brook University School of Dental Medicine and received her Doctorate of Dental Surgery degree with Distinction in Research. She completed her orthodontic specialty training and received an Orthodontic Certificate at the University of Rochester Eastman Institute for Oral Health and earned a Master of Science degree in Dental Science through the University of Rochester School of Medicine and Dentistry.
For Dr. Liz, much like Dr. Rod – the desire to give back to the community through the practice was a driving force for staying put. "I remember the warm welcome I received and all the familiar faces I saw when I started," Dr. Liz said. "I was expecting to be met with some skepticism since I was the 'new doctor'. However, I was welcomed with open arms by the team and patients. There were so many connections to the community and they developed so fast. It confirmed for me that this was the place where I belong and should spend my career."
As for a piece of advice for young people, Dr. Rod summed it up by touching on the regional appeal – as well as the components needed to successfully navigate life as a small business owner or entrepreneur. "The Finger Lakes is a great place to work. Wonderful people, spectacular scenery. Work hard, provide great service, and build excellent relationships," he explained. "Remember, people don't care about how much you know until they know how much you care."
It doesn't have to mean 'coming home' either. Dr. Liz says that making a choice to start a life, career, or personal journey in the Finger Lakes means putting an emphasis on relationships. "The experience and relationships you make here are unlike any other," she added. "The people are welcoming and invested in the success of their community and their neighbors. Unlike highly-saturated regions, the Finger Lakes provides room to grow and encourages the idea of new families and businesses becoming part of it."
« View all posts